Digital Marketing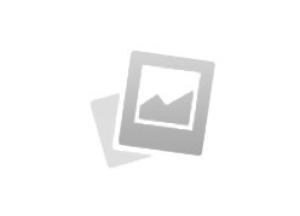 Digital marketing is a method that helps the brand take a look of the customer's system and mark the brand as the customer's favorite before they actually know it.
We at Zoom Infotech a company offering services on various platforms concerning your web presence conceptualized by a zealous entrepreneur in year 2006, are very much concerned on delivering our customers the most creative, relevant, organized, optimized and result driven services.
Digital marketing process is a subtle one. It requires a lot of patience from the point of the brand meeting the customer and slowly and gradually developing a relationship with them and in between lies the art of knowing each and every minute detail which may add up to a brilliant long lasting relationship.
Brand, in a process to engage their customers, are rapidly adapting to every digital marketing channel available.
An advantage of the digital marketing strategy is that it all depends on the precise choice of the customer. You can see the customer for exactly what they are, what they want and what brands they are interacting with.
Some common types of digital marketing are:
Paid Search –
Paid search or Pay-Per-Click (PPC) basically refers to the sponsored results that appear either on the sides of the pages that your search result engine picks up or the top of those pages. One pays only when their ad is clicked or number of times it is clicked. One can specify PPC to relate to certain search items which would target only to a particular audience.
PPC ads are flexible, visible, and are effective for many different types of organizations. They are also called as contextual advertisements which are ads that appear when a person is searching for a certain keyword or a certain term.
SEO –
It is a process in which the content is optimized in such a way that every time a term matches the search result of the person searching the engine your web space gets a hit.
It's basically attracting the visitor to your web space every time they search for a certain keyword, so it's like making your web space efficient enough to get a hit to all the possible search results.
Content Marketing –
Content is backbone of your web space. It helps your brand gain a name; it helps the web space to stand out as one in a millions out there.
It's the identity of the web space, telling how unique it is and it's like an asset that can even help you in paid and email search ads. It tells its customer how appropriate services the brand is capable of providing.
There is a saying that "CONTENT IS KING"; it's a pillar for SEO, its helps you stand out of the crowd and it gives you a unique identity.
Social Media Marketing –
People using social media are not just doing it for the sake of capturing moments and posting them to get likes they also using it to see the reviews of a particular brand before they make the brand a priority or engage with it.
People rely on social media to even trust a brand. The brand should work on its social skills so that it can make one-on-one connection with their customers who if happy with the brand will surely share it with their friends and family making the brand gain value.
Email Marketing –
For every person in today's era frequently checking emails has become an integral part of daily routine. It's an important and reliable source of conveying information. An email is called a success if only it's engaging, relevant, informative, and entertaining. A successful marketing email is one which is Trustworthy, Relevant, Conversational, Strategic and also one which is well coordinated across different channels.
Mobile Marketing –
Another important platform for advertising a brand so that it helps the brand in creating its values round the world is Mobile Marketing.
All the activities depend on the communication channel and to bridge the communication one has mobile.This makes mobile use as a major source to help a brand reach out to its customer from SMS to in-app marketing; mobile can be used in various ways to reach out to the customers.
Marketing Automation –
Marketing automation is an integral part that brings all the digital marketing platforms together. It's an important piece in completing brand campaign.
It helps in streamlining and automating marketing tasks and workflows. It also calculates the results and return on Investment of your various digital campaigns which helps the brand further in growing its revenue rapidly. When used in an efficient way it helps the brand gain the insight of which programs are working and which are not.
Genuine Digital marketing tactics does not only rely on luck but also its practical actionable design.
Digital marketing is expanding day by day so it's important to create a strategy that is flexible enough to bridge the needs of next trend so that it targets the right audience and more important is a strategy that is effective for real time.
Gathering data is easy but identifying which data is relevant is an art.
We at Zoom Infotech keeping all this in our mind work on the fact that: "NO CHALLENGE IS TOO BIG, AND, NO DETAIL IS TOO SMALL". Digital Marketing is a sensitive strategy which if went wrong can hamper the reputation of the brand and keeping it right on our side comes to us by years of experience of our experts in Digital marketing.
Why Us?
24*7 communication channel.
Guaranteed customer satisfaction.
We analyze and choose the most hit keywords as per your requirement.
The content we provide is Original with no duplicacy.
We while doing digital marketing cover every possible platform.
we use the best marketing techniques available in the market.
Our experts can provide you with the best digital marketing experience and volume up your sales.We can offer you quality yet affordable Services.